When I began my market testing in late August/early September for a print community magazine, people were shocked to discover that print media isn't dead, it just had to adjust to the demands of niche-style specialization that is available with the internet. 
Sales
is a multi-disciplinary
art-form
. It takes reading people, gauging the local market, price points and affordability; it takes getting to know people and understanding what they're telling you when they're telling you everything but what they really mean.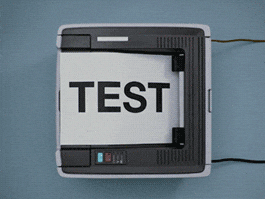 When I launched testing of Rabble Rouser's alternate market (advertising), businesses responded to me in freakishly similar ways here in Terrace: 
100% asked if there would be

any

political content.

92% refused to advertise before my sales pitch

if there was

any

political content

. 

95% of owners were male.

Close to 80% of managers & assistant managers were female.

72% of owners were over the age of 50. 

100% of

franchise

owners &/or managers said they relied on external corporate marketing & advertising, including ad sharing market buys, external service companies such as design, content & creative that may be located not only outside of Canada, but even outside of North America.

Franchise owners &/or managers also said they relied 100% on the corporate company's marketing strategy and had little choice due to their agreements. (Corporate offices were not local to Terrace).

100% said that advertising & marketing is too expensive and that the typical allocation percentage of their budget doesn't get far enough anymore. (An objection as old as sales)

100% said that they would love the opportunity to actually

connect

 with customers but didn't really know or see a way to do that without being overwhelmed by traffic or falling down the social media time-stealing-rabbit-hole....

Less than 10% of the owners I spoke with identified or claimed Indigenous heritage, when more than 32% of the population is Indigenous. 
There are
other
ways to secure financing or funding for a community project that is working to bring diverse voices
Together
. 
Rabble Rouser is a magazine about story telling and drawing people together, about helping people (who feel like Rabble in their own community), tell their stories to people who help build this community everyday and who likely have higher economic means. This magazine won't be about products or merchandise.
I don't want to sell you on anything except this community and its amazing creative members!
It is a publication that will slowly transition from:
Phase 1:
RabbleRouser.ca, Digital Platform Development
(Launched Dec 2019)
Online platform of local content, contributors, authors, photographers and other makers: "
Rabble Who Rouse" 
(contributors)
Seeking out contributors of multiple or single disciplines;

Seeking out people who would like to contribute in whatever way they choose;

Seeking out community partners & contacts
Organizing & creating a regular routine and schedule of content delivery. 

FolkWoman Enterprises hopes to build a community who want to empower and mentor each other, find support, and individuals find help doing tasks (like branding or marketing) as part of their collective commitment to each other.

Publisher is freely available as a professional to assist collaborators and contributors in designing their own branding, imaging and editorial calendar, sitting beside you. Consider her a "Media Facilitator." This skill set is highly valuable and usually charged at a rate by the hour. Instead, contributors will have access to business and content creation workshops for free. 

Further, if contributors wish to develop export-level content development, then she can begin to mentor them and connect them with resources they must become familiar with. 

FolkWoman Publishing would like to begin working with local schools to offer writing, editing, digital publishing, layout/layup, writing style and finding your authentic voice for youth of all ages and backgrounds. We'd also like to facilitate getting more artists into schools, including our story-tellers and our Indigenous elders. 

Research & development of applications for grants & funding opportunities.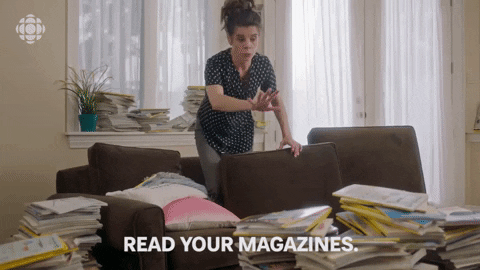 We hope to launch the print magazine by February 2020 at $4.99 per month. It will be locally created, printed, and delivered to your door.
Phase 2
:
Rabble Rouser, Community Magazine, print edition
(February projected launch; likely spring-time; we're ambitious!)
Diversify content by inviting local artists and collaborators of multi or single-disciplined creators together under a cooperative vision: a Quality Print Magazine WITHOUT advertising; maintain the current digital platform and expand contributors' platforms to include individual product lines and cooperative governance. 
Kitselas Nation will have a full page for community bulletins and information. FREE! 

Kitsumkalum Nation will have a full page for community bulletins and information. FREE!

Coast Mountains School District #82 will have a full page for community bulletins and information. FREE!

We would welcome a half-page introduction from the communications department of the City of Terrace for community announcements and operational information such as: disposal days, City events, and legal announcements. 

We hope to keep this publication free of "politics" as in, partisan-issue arguments, and rather create stories from locals that inform your own policy decisions. We're not looking to change minds, just hearts. 
Phase 3
:
Rabble who Rouse, monthly subscription box
. (Local & Export)
An International subscription box representing our area offered online with international shipping. It would feature products and items made by local artists, collaborators and partners of Rabble Rouser including regional artists as a whole and most especially our Indigenous and our young contributors. 
FolkWoman Enterprises would help local artists and makers build a community subscription box and manage the labour and creative tasks among a group of remarkable artists that already exist in Rabble Rouser.
Pre-Subscribe: Please support this fledgling publication that is being called "Chicken Soup" for the soul of Terrace's community by subscribing!
Rabble Rouser is a private initiative with plans of developing a cooperative community publication.
You might be wondering...
But what does Amanda Ramsay get out of this?
"I want to establish this platform with collaborators and contribute for as long as I can because I am a creator and what's going to help my community will help me.
My contract is going to be at the mercy of my fellow collaborators, just like theirs.
My worth is only in community and in how I can help others, so when I give, I feel more fulfilled."
(Hint: Her favourite are Maynard's Wine Gums)
So what can we do?!
...you might be wondering...
First, let's build the connections and relationships that will shape Rabble Rouser: