The Moon's Energy & How it's Affecting Us
Weekly periods run from Friday to Thursday, All times PST

Why follow the moon?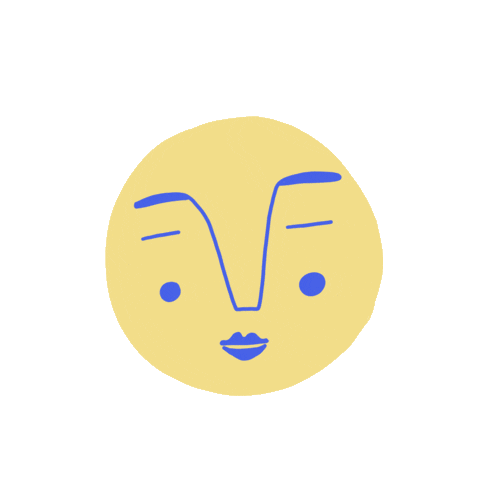 In astrology, the moon rules our feelings, habits and instincts. Knowing what sign and phase the moon is in gives you the chance to harness the moon's energy to your advantage – to know when the best, most effective time is for taking action, romance, relaxing or when to avoid certain things. Also, if you're more tuned into the moon's energy, it gives you a heads up of how the moon will be affecting you on an emotional level.
For those more advanced, you can check what house the moon is transiting in your natal chart to see where in your life you can expect these energetic changes.
Want to know what the moon has in store for you? Read on!

What can we expect this week?
January 31st to February 6th, 2020
Friday starts with a waxing crescent moon in Aries until late afternoon. The energy is fiery, energetic, passionate and impatient. During this time, it's a good idea to be ambitious, confident, innovative and to indulge in a hobby or skill you love. Careful of impulsive decisions or being reckless, not finishing projects and not following through with what you said. If you are quick to anger, do some breathing techniques and try to ground yourself so you don't stress yourself out or cause an argument. You can best use this fast-moving energy to be constructive or start a project (without rushing into it), to get stuff done, do something active, etc. The waxing crescent is a good time for expressing your creativity, visualizing change(s) you want in your life and doing spell work for money, success and abundance!
At 4:28pm Friday, the moon enters Taurus. This is a good time for staying home and relaxing, doing something artistic and being down-to-earth. Ruled by Venus, the moon in Taurus is a perfect time for focusing on love (of all types), to re-evaluate what we value in our life, and our money/spending habits. Putting any stubborn energy to use for your goals involving money or business would be beneficial as well. If you have a lot to do today, don't rush and work at a steady, comfortable pace. Over the weekend the moon will be in a first quarter phase, still in the sign of Taurus. The first quarter moon is the time for spell work involving new beginnings or love and to take action on your goals!
Monday at 3:29am, the moon will enter Gemini and will be here until Wednesday morning. Also starting today, the moon will be in a waxing gibbous until Saturday at 11:33pm. The moon in Gemini brings clear communication and a good time for being social as well as studying. During this time, it's also a good idea to be flexible and adaptable. This air energy may get you caught up in your thoughts, so make sure you do something productive and to stay grounded. The waxing gibbous moon is the time to slow down and observe ourselves and our lives and to reflect. This is a good time for manifestation, making a vision board with your goals, and to draw things to you, such as doing spellwork to attract love, abundance or so on.
Wednesday at 11:03am, the moon enters Cancer and will be in this sign until Friday afternoon. Since the moon is Cancer's natural ruler, it brings out our intuitive, sensitive side more than usual. This is a good time to do housework, be around your mother or family in general, to be creative and to get in touch with your emotional side. Feelings run high when the moon is in a water sign, so try to be sympathetic and not to push away how you feel. Those with a Cancer sun or moon sign will likely be moodier and overemotional during this time – try to take it easy on yourself and practice self-care if you feel overwhelmed. This energy is nurturing and supports growth so it would be beneficial to work through anything that needs to be dealt with and to reflect on how you can better nurture yourself and others. You may also want to do scrying or some other form of divination during this time, or to bathe in the moonlight with some crystals.
Another note, the full moon is on Saturday the 8th in Leo. This is a powerful time to cleanse your crystals, tarot cards, etc. and to make full moon water. Simply put your jar/bottle/dish of water in the moonlight for 3 nights – Friday night to Sunday night with the intention that the water will be charged of the moon's energy. (If you don't have time, just Saturday is good too).
Moon Void of Course
I won't get too into detail about this here, but when the moon is in between changing zodiac signs, it goes through a period called "Void of Course". Things started at this time often get delayed, need adjustment, end up failing, or otherwise just not being stable.
If you're making any major decisions (e.g. starting a new business, making investments, or even first dates) they should be
avoided
during this time if possible, as well as planning anything important. Instead, do something such as cleaning, reading, meditating, or so on. If you are going to close a business or end a relationship, this is the time to do so.
Times this week:
Jan.31st 7:10am to 4:27pm
Feb.3rd 3:27am to 3:28am
Feb.5th 6:20am to 11:02am
Hope you enjoyed, stay tuned for next week!