The Moon's Energy & How it's Affecting Us
Weekly periods run from Friday to Thursday, All times PST
Why follow the moon?
In astrology, the moon rules our feelings, habits and instincts. Knowing what sign and phase the moon is in gives you the chance to harness the moon's energy to your advantage – to know when the best, most effective time is for taking action, romance, relaxing or when to avoid certain things. Also, if you're more tuned into the moon's energy, it gives you a heads up of how the moon will be affecting you on an emotional level. If you want to read about the other planets, I also write a monthly article on
RabbleRouser.ca!
For those more advanced, you can check what house the moon is transiting in your natal chart to see where in your life you can expect these energetic changes.
Want to know what the moon has in store for you? Read on!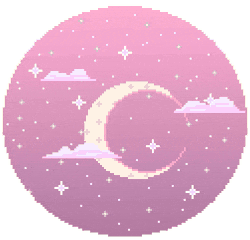 What can we expect this week?
February 28th to March 5th, 2020.
This Friday starts with the moon in the sign of Taurus. This is the time for being artistic, sensual, relaxed and grounded. Try not being stubborn during this time, but do stick to any goals you have. Be realistic in what you do and avoid spending money carelessly. If you have lots of work to do, do it at a comfortable pace and don't rush! Take time to reflect on what you value and how you value yourself. If you are lacking confidence, work on that during this time and maybe even change up your look or redecorate your home! The moon will be here until late Sunday morning.
The moon will also be in a waxing crescent until Monday. Use this time wisely by making firm plans, manifesting changes you want to bring into your life and being creative. If you do any spellwork, this is the time for money, abundance and success spells.
Moving onto Sunday, the moon enters Gemini at 11:21am. This is a wonderful time for being social and spending time with friends or siblings. It's also a good time for short travels and studying. Careful of being in your head too much and make sure you are clear in your communication. If you have a presentation or speech, the Gemini energy is on your side! The moon will be staying here until Tuesday late evening.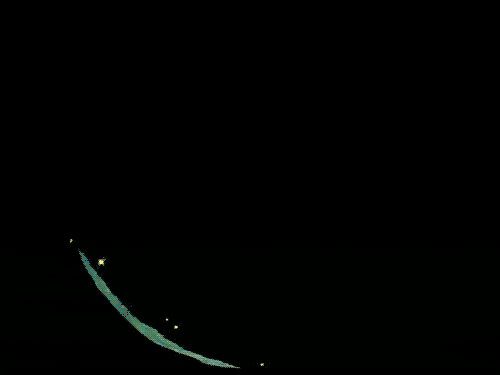 On Monday the 2nd, the moon is a first quarter. During this time, it's good to meet new people and start new projects. It's also good for taking action on your goals! The first quarter moon favours healing and spells for love, luck and new beginnings as well.
Starting March 3rd, the moon will be in a waxing gibbous and will be here for the rest of this weekly forecast. Spell-work for increasing things (such as money, knowledge, love, etc.) would be beneficial during this time. It's also a good idea to slow down and reflect on things.
Tuesday at 8:25pm, the moon moves into watery Cancer. This is a good time for being around family and loved ones, cooking, relaxing at home, or tidying up. Ruled by the moon, Cancer energy helps enhance our intuitive side and also brings out our sensitive side more easily. Keep in mind not to let your emotions make you moody, and instead try being more sympathetic. If you usually suppress your emotions, try getting more in touch with that softer side of yourself. Water and fire energy are also great for being creative, whether that be painting, playing music, writing, trying a new recipe, or anything else you can think of! Cancer energy is also very nurturing and is supportive of growth. This makes it a good idea to deal with anything that needs to be worked through and to reflect on how you can better nurture yourself and others. The moon in Cancer is also a good time for meditation and divination.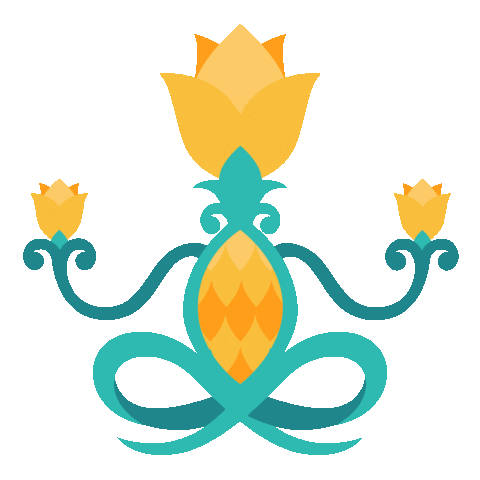 Moon Void of Course
I won't get too into detail about this here, but when the moon is in between changing zodiac signs, it goes through a period called "Void of Course". Things started at this time often get delayed, need adjustment, end up failing, or otherwise just not being stable.
If you're making any major decisions (e.g. starting a new business, making investments, or even first dates) they should be
avoided
during this time if possible, as well as planning anything important. Instead, do something such as cleaning, reading, meditating, or so on. If you are going to close a business or end a relationship, this is the time to do so.
Times this week:
Mar.1st from 7:52am to 11:20am
Mar.3rd from 6:20pm to 8:24pm; and
from Mar.5th at 11:11pm to Mar.6th at 1:26am
Hope you enjoyed, stay tuned for next week!