The Moon's Energy & How it's Affecting Us
Weekly periods run from Friday to Thursday, All times PST
Why follow the moon?
In astrology, the moon rules our feelings, habits and instincts. Knowing what sign and phase the moon is in gives you the chance to harness the moon's energy to your advantage – to know when the best, most effective time is for taking action, romance, relaxing or when to avoid certain things. Also, if you're more tuned into the moon's energy, it gives you a heads up of how the moon will be affecting you on an emotional level.
For those more advanced, you can check what house the moon is transiting in your natal chart to see where in your life you can expect these energetic changes.
Want to know what the moon has in store for you? Read on!
What can we expect this week?
January 17th to 23rd, 2020.
Friday starts off with a last quarter moon in the sign of Libra. The last quarter phase is a time for releasing things that don't serve you anymore and to break bad habits. This is a good time for justice and banishing spells, as well as cleansing yourself and your home. The Libra moon makes it a beneficial time for making sure your life is healthily balanced and for spending time with those you love. Do something that boosts your self confidence and let go of past grudges. If your emotions are feeling all over the place, take time to recuperate and to do self-care.
At 10:20am on Friday, the moon enters Scorpio. This is a great time to do some deep self-reflection, to express your feelings in an artistic way, and being intimate. Emotions run high when the moon is in a water sign, like Scorpio. Try to express your feelings in a healthy way and try to avoid being too obsessive or jealous. If you are feeling stressed, take time to ground yourself, do some meditation, and make sure to watch your words and actions. Scorpio moon makes it a good time for developing psychic skills and to do research on things mysterious and occult as well. The moon will be here until Sunday afternoon.
Saturday the 18th to the 23rd the moon is in a waning crescent phase. Use this time wisely by studying, meditating, and resting. Take time to show gratitude and to look inward for personal growth. The new moon will be on the 24th, so you can start thinking of things you want to manifest into your life and even make a list of wishes or goals!
Sunday at 2:41pm the moon enters Sagittarius. This is a great time for acknowledging your passions, expanding your spiritual knowledge and to dream big! Of course, you want to be realistic in what you can accomplish but, this is a wonderful time for thinking big picture and making goals. This is also a good time for being adventurous, spontaneous and being optimistic! Careful of being impatient or impulsive during this time, and don't be brash. Since Sagittarius is ruled by Jupiter, be mindful of overindulging yourself and of being excessive in what you do. People may exaggerate during this time as well. The moon will be here until Tuesday evening.

Tuesday night at 9:00pm the moon moves into Capricorn. It would be beneficial to make sure your finances are in check, to organize, be productive, and to get responsibilities done that you might've been putting off. If you have a new year's resolution you are working on – this is a great time to make a schedule or set some guidelines for yourself if you haven't already. Careful
of being too strict on yourself (or others) or being too bossy. Be practical and make sure to find time to relax too!
Moon Void of Course
I won't get too into detail about this here, but when the moon is in between changing zodiac signs, it goes through a period called "Void of Course". Things started at this time often get delayed, need adjustment, end up failing, or otherwise just not being stable.
If you're making any major decisions (e.g. starting a new business, making investments, or even first dates) they should be avoided during this time if possible, as well as planning anything important. Instead, do something such as cleaning, reading, meditating, or so on. If you are going to close a business or end a relationship, this is the time to do so.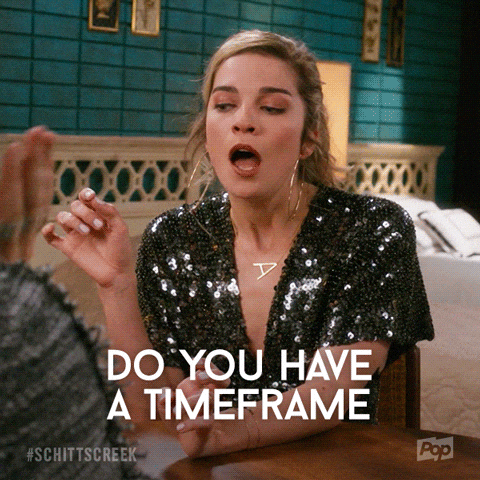 Times this week:
Jan.17th 4:58am to 10:20am
Jan.19th 1:22pm to 2:41pm
Jan.20th 8:46pm to 21st 9:00pm
Jan.23rd 6:08pm to 24th 5:20am
Hope you enjoyed, stay tuned for next week!